Software & Mobile Apps PLCD
The philosophy of PLCD is to constantly meet the exact needs of the customer. For this, PLCD designs and develops 100% customized, turnkey software and mobile applications, according to your specifications and with advanced features. Do not hesitate to contact us, we will be able to provide you with a personalized quote for any software solution (Windows, Android, …)
Software LPB
The LPB software is a complete software, associated with your industrial equipment of weighing vehicle, and which allows you to follow the entrances / exits of camin and transactions and export reports, statistics, etc.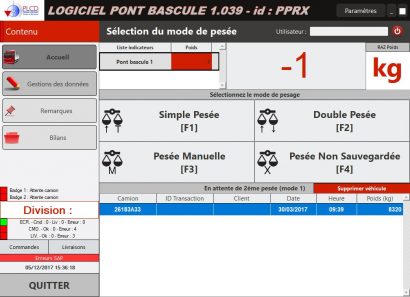 PLCD Connect
PLCD Connect allows remote monitoring of your production from your tablet / smartphone. The application, simple and intuitive, compatible with Android, also allows you to track production at a glance via a dashboard, and view the data history via a table and a curve configurable. It is also possible to consult notices, information, and error messages directly from the application. The application is available in English.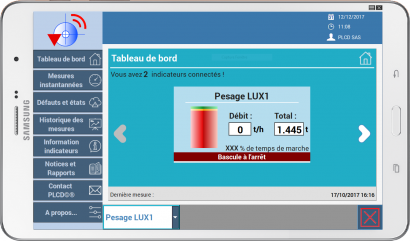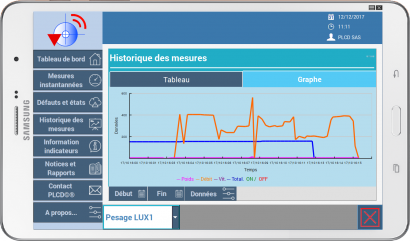 Any question ? Do not hesitate to ask us !