Connected weighing: welcome to Factory 4.0!
PLCD offers the range of connected solutions "PLCD Connect", whose characteristics are:
Simple, ergonomic and very intuitive operation
Functional on Android (tablets, smartphone)
Connect your old hardware as well as new ones
Optimized statistical functions (graphics, production time, throughput)
Automatic alerts
Number of devices connected to unlimited PLCD Connect
Customizable
Low material prerequisites.
So to enter 4.0 weighing into your processes, contact PLCD!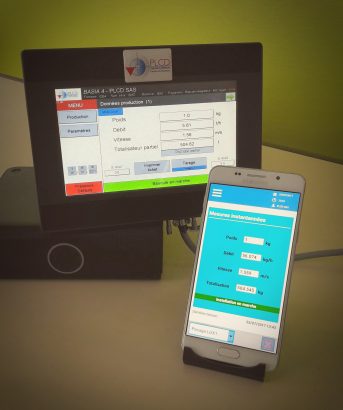 Do not hesitate to contact us: